Village Roadshow Theme Parks
$89.99 VIP Magic Pass: Unlimited Entry to Warner Bros. Movie World, Sea World, Wet'n'Wild Gold Coast + Paradise Country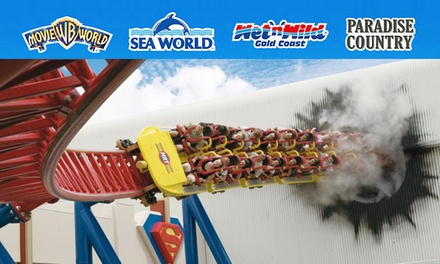 Recent Q&As
Check-out our recently answered questions for this deal before asking a new one...
Until when can I use the voucher?
- asked by Laarni
The voucher will be valid until 30 June 2017.
Just wondering is this voucher for $89.99 for one them park or is it the same price for entry for four them parks. in other words do I have to purchase 1 for each them park per person.
- asked by Mila
One voucher purchased is valid for all four theme parks.
Ask a Question